Just Junk recycles and donates.
9 Best Recyclers in Canada! | JUSTJUNK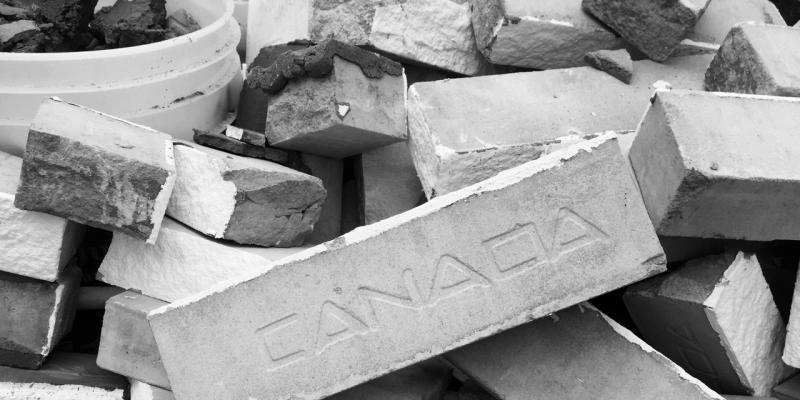 Much of the world has managed to escape the problems of rapidly accumulating waste by 2017, having developed comprehensive waste management protocols to aid in clean and productive disposal initiatives. Canada is no exception to this, and in some cases leads the way with eco-conscious disposal! With almost $30 billion of food waste and residue finding its way into Canadian landfills each year, it poses a question to the average Canadian citizen; "What is the best way to deal with our waste?" Decomposing food in landfills produces harmful greenhouse gases such as methane, commonly attributed to global warming or climate change. Below we've found 9 off the best recycling and disposal programs across Canada that combat this growing global issue!
Ontario Recycling Authority
After an extensive consultation the Government of Ontario has officially finalized a strategy for a Waste-Free Ontario, including 15 actions to build up the province's circular economy and help reduce greenhouse gas emissions from landfills. Here are a few of the ideas:
Requiring producers to take full responsibility for the environmental and financial management of their products and packaging. This will include small appliances, electrical tools, batteries, fluorescent light bulbs, mattresses, carpets, clothing, and furniture.
Requiring industrial, commercial and institutional sectors to divert more of the waste they produce from landfills into more eco-friendly options.
Banning certain materials, such as food waste, beverage containers, fluorescent bulbs and tubes from disposal and driving creative strategies to reuse and recycle these items
British Columbia Recycling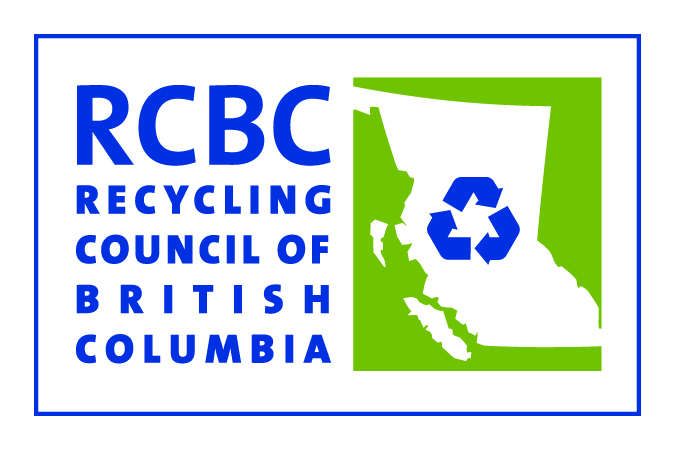 The Recycling Council of BC's educational outreach program - Road to Zero Waste! This program is designed as a resource for teachers who wish to join environmental education into their class curriculum. The main goal is to allow schools and educators to bring environmental learning to their students through a variety of activities on a daily basis.
The Road to Zero Waste! In-Class Presentation is an interactive and visual session that covers basic environmental concepts such as environmental footprints, municipal solid waste and sustainability.
Teacher Resource Materials which is a set of seven activities that touch on various aspects of waste reduction. The activities are designed to meet learning outcomes for various subjects at the grade 5 learning level. Teachers can pick and choose activities that are most relevant to their class needs, and in what order to use them.
The Student Handbook is a collection of the worksheets and handouts corresponding with the activities in the Road to Zero Waste! Teacher Resource Materials.
Alberta Recycling
We've already talked about the many changes that the city of Calgary is making to their recycling and disposal programs this year, so it would come as little surprise that much of the province will be following suit! It may mean a more particular sorting process for your waste and recyclables, but in the long run such strong attention to detail will result in a cleaner landfill and recycling system that will benefit all Albertans!
Prince Edward Island Recycling
In 1989, both federal and provincial environment leaders agreed that Canadians will reduce solid waste by 50% by the year 2000. Prince Edward Island is the only province to reach that goal in both the residential and commercial categories. Citizens participation in the Waste Watch Program helps us maintain our diversion to making Prince Edward Island a National leader in waste management.
Nova Scotia Recycling
The Environment Act and the Environmental Goals and Sustainable Prosperity Act developed by the Nova Scotia Government is committed to maintaining a goal of 50% waste diversion. Also, reaching a target for waste disposal less than 300 kilograms per person/ per year by 2018.
Nova Scotia will achieve these goals through measures that include the development of new programs, research, development and product stewardship regulations.
Quebec Recycling
To make recycling easier, Quebec has developed a mobile app for the Charter of Recyclable Materials so you can look up what may be placed in your recycling bin.
Some Quebec municipalities might reject certain types of containers and packaging such as plastic bags and film. Residents have ask your municipal services for details!
Manitoba Recycling
Recycling protects Manitoba's natural resources, saves landfill space, conserves energy, and reduces water and air pollution as well as the green house gas emissions that cause global warming.
For these reasons, they have come together to make it easy for consumers to find safe and responsible ways to dispose of products/packaging that is no longer useful. Here is a lift of partners Manitoba has partnered with regards to recycling.
Electronic Products Recycling Association
Used Oil and Anti-Freeze Program
Product Care
Newfoundland and Labrador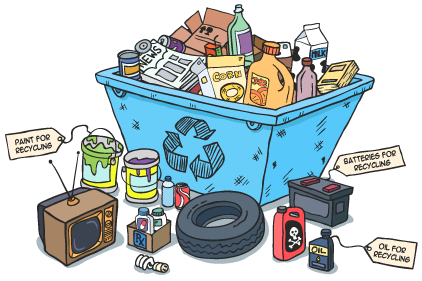 Waste and Recycling Division of the City of St. John's is part of the Department of Public Works.
They are responsible for providing curb-side waste collection for St. John's residents, including garbage collection, recycling, and composting.
They also operate the Robin Hood Bay Regional Waste Management Facility, a modern and environmentally sound, integrated waste management facility. The recent changes at Robin Hood Bay and the introduction of the recycling program have been guided by the Waste Management Strategy.
Saskatchewan Recycling
Taking care of Saskatchewan is a task that has been set before every resident of this province. Recycle Saskatchewan, exists for the promotion of responsible recycling in Saskatchewan. RS also promotes awareness of Product Management Programs within Saskatchewan. Acting as a unified voice for these organizations, and supporting a province wide cause of creating a recycling minded society within the province.
Links
https://www.rco.on.ca/news/pub:282/Government-of-Ontario-Finalizes-Strategy-for-a-Wase
http://www.rcbc.ca/services/road-to-zero-waste
http://www.albertarecycling.ca/about-recycling
http://novascotia.ca/nse/waste/strategy.asp
http://www.recreer.ca/en/what-is-recyclable
http://www.recyclemanitoba.ca/about
http://www.curbitstjohns.ca/?Content=About_Us/Who_We_Are