Just Junk recycles and donates.
New Landfill Restrictions In Effect January 1st for Calgary, AB. Here's What You Need to Know and What JUSTJUNK is Doing!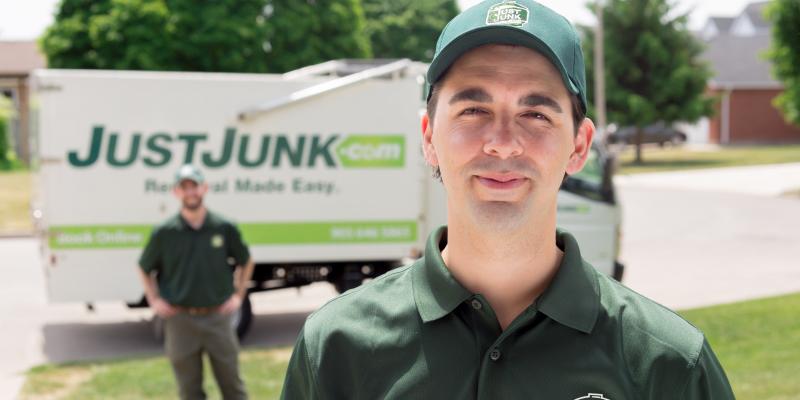 Heads up Calgary, new landfill rules and hours have come into effect on January 1st, ringing the New Year in with a big change.
Three local landfills in Calgary will be altering their hours, now working on a rotation in order to cut costs due to lost revenue from 2016. This change not only has direct impact on junk removal companies, but all businesses and residents of Calgary.
Starting Monday, all three City landfills will be moving to four-day per week operations. At least one site will be open every day, including Sundays and most statutory holidays.
East Calgary will be open Saturday to Tuesday

Shepard will be open Tuesday to Friday

Spyhill will be open Wednesday to Saturday
The Hours at all sites will stay the same - 7:30 a.m. - 5 p.m.
There are more changes coming into effect as well. By 2020 the City of Calgary plan to have 80% of all waste diverted away from the landfill. As a business we are proactively planning ahead, for example, as junk is being collected through our service, it will be sorted and distributed to eco-friendly recycling and disposal locations before the remaining junk goes to the landfill.
Further, sometime in 2017 new rules will be put into place fully restricting paper at the landfill. Imagine, even if a dump truck cab empties its fast food packaging whilst at the landfill they will be fined. On the run up to those rules coming into effect, costs of tipping paper and cardboard will be increased by the City of Calgary in February 2017.
Eventually, the City of Calgary plan to ban all plastics being disposed off at landfill sites.
What is JUSTJUNK doing to be proactive towards these restrictions?
Even though we have always been active in using donation centres for reusable items, we are updating and improving our organization system to sort and separate all items collected from customers to keep as much as possible out of the landfill based on the new restrictions.
As the cost of commercial premises has risen considerably, we are utilizing storage lockups to sort and hold items for recycling. Namely, metal, E-cycling (electronics/cables etc), All Paper/Card and Donations are being separated with our new systems to ensure proper disposal based on city guidelines.
Your perception may be we are only on a job site at a home or office for up to 30 minutes, yet the behind-the-scenes aspect of our removals often involves these time and energy consuming measures to obey the city's laws and bylaws on proper waste management, recycling and disposal.
For example:
Clothing must be separated and goes to donation bins situated around the city

Tires are collected and taken to a tire collection depot

Hideabeds and recliners have the metal components removed

Furniture goes to donation centres

Lawnmowers have gas and oil removed before being broken down for metal recycling

Garbage bags and boxes are re-emptied to remove cans of paint, flammable liquids, propane cylinders, and flares and to sort any other recycling.

All bicycles that come in have their tires removed before being scrapped.  
These are just a few of the measures your local Just Junk operation takes to be environmentally conscientious and collaborative with the City of Calgary.
It's exhausting, but currently an average of 3 tonnes of paper and cardboard is being sorted and taken to recycling a month, and that amount is increasing monthly.
Further, as of January 15th we will now be open Sundays in Calgary and surrounding areas to adapt to the new landfill hours and accommodate our customers even more!