Consumer cycles can be very strange. When it seems that one product's lifecycle is ended it can hit unexpected peaks. What our truck teams can see daily as "old junk" can also be surprisingly popular items today as an unexpected resurgence in popularity among younger consumers. It can also defy logic, but make sense at the same time. After all, these items were popular with baby boomers when they were the age of today's millennials and generation 'z' youth. It makes some sense that they get a second life with generations that may have the willingness to support industries and products in different ways. 
The Vinyl Revival
According to Rolling Stone magazine vinyl records, once thought obsolete, were poised to outsell CDs in 2019 – a mark not met since 1986. This is impressive in its own right, but it makes a curious statement. CDs, the 2000s benchmark for sound quality and a shelf-space saver, had been on its own decline with the advent of streaming services which seemed poised to eliminate physical media sales altogether. Yet, viny's resurgence seems born less from the format's sound quality and even less from nostalgia, rather as a unique way to support artists you like. Savvy new and upcoming artists include digital download codes with originally pressed vinyl records as to not leave out digital music listeners, providing two formats for their new releases for the price of one.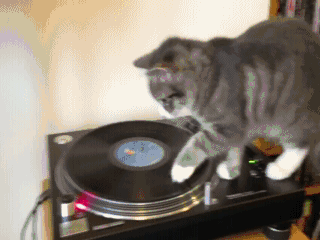 But ask our truck teams and they'll note we still cart out hundreds to thousands of records from homes per year. While vinyl has revived, it appears its as a specialty format. Most records pulled from older homes in our removals are from a time when vinyl pressing was the only option for listening to your favourites before 8-track and cassette tapes entered the market. To fans, it seems vinyl lends some tangibility to supporting their favourite artists that streaming simply can't do. 
Interestingly enough, physical film and television media sales haven't followed suit, where streaming and digital is the popular choice for home viewership over Blu Ray or DVD releases; a signal, perhaps, of nostalgia's strength in the music industry that the film industry lacks.
The Board Game Boom
Do you still have your dusty old copy of Monopoly hidden away? If you're like a majority of players, the game that no one follows the rules for was a hit in the 90s but no smattering of special pop-culture related editions isn't really increasing the game's popularity outside of adding another collectible edition to the dusty shelf. However, Monopoly, Life, and other family classic games that we've all tired of have opened the floodgates for a new wave of modern classics and bolstered the stagnant industry from fringe to mainstream in less than a decade.
Crowdfunding sites have helped niche and independent game makers' ability to create and market games on their own, further bolstering the industry in its own unique way without reliance on singular financiers that diversify the already popular market, ensuring that there's a game out there for anyone. While we routinely remove the old favourites, we may pass by proud shelves of new classics or special editions of internationally produces games on display in homes.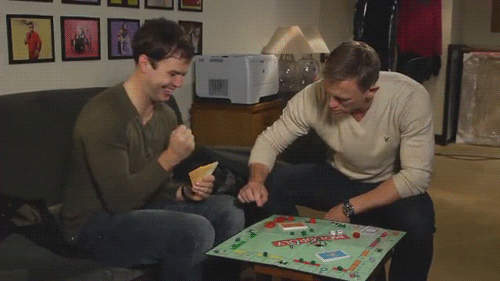 The Little Books That Could
It was thought that the e-reader would be the death of the physical book and the large chain bookstores would follow with it. While some of the larger booksellers took a hit, and for a time small used bookstores followed, the mid-2010s saw a resurgence in used bookstores popularity and the Internet has allowed for networks of small bookstores to connect, working together to meet the demands of book lovers everywhere – some even banding together to create a successful alternative to Amazon in some small markets. 
This may come down, largely, to pricing and availability. The appeal of the used bookstore is cost, where popular titles may go for two to three dollars while a new reprint may be near $20 or more. And while books are a very popular removal item, we dispose of these through donation so that they don't end their cycle at the dump. Many donation locations put these on their shelves so they continue to circulate either there, into used bookstores, library book sales, or even in the growing market of tiny community libraries where neighbours share books amongst each other. Those who love to read have many options on how to read their favourite books, but nothing matches the texture of the page for many book lovers. 
Puzzling Collectibles
Puzzles, once considered kitsch, are now a popular collectible item. Whereas puzzles of the 80s and 90s were pre-printed images and drawings from manufacturers, advents in 3D printing, custom shops and pop-culture prominence mean that anything you want can become a poster. Popular scenes from film, television, or video games can be turned into custom puzzles, as can your own home photographs – lending a strong sense of sentimentality to the puzzle rather than just something to pass the time on a rainy Sunday afternoon with the family. 
And what better way to show that connection than to use puzzle kits to frame the completed poster once it's complete? Kits allow you to glue and frame the completed puzzle shows your love of the art and your dedication to the task. Puzzle displays have become a popular alternative to store-bought posters especially in times when people are isolated from social activity. 
What other items might someday return? Is this type of boom reserved only for entertainment staples? What do you think? Let us know in our comments! If you have any of these that you just want to get rid of, let us know, too!