Niagara Falls Hoarding Help
It can be stressful trying to find hoarding treatment in Niagara Falls, but with the team from JUSTJUNK®, beginning the cleanup process with a hoarder is easier to handle. We'll help declutter your home for you so you can help your loved ones with the hoarding self-help process.
We remove everything!
We do all the lifting and loading!
We recycle and donate!
Free estimates!
At the first sign of hoarding symptoms simply point to an area you need to be cleaned up and JUSTJUNK® Niagara Falls' hoarding professionals are able to help. Our comprehensive volume-based rates work with any budget and ensure that you pay the lowest price guaranteed–all you pay for is the space your items take in our truck! Everything from the heavy lifting, loading, clean up, and disposal is completed by our service team at no extra cost.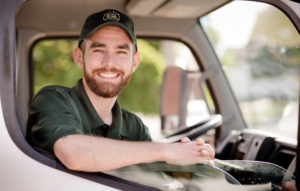 Sustainability Services
The Niagara Falls hoarding professionals understand that to your loved ones many of the items removed are cherished. No one wants to see them go to the dump. JUSTJUNK® works with local charities and recyclers in Niagara Falls and Niagara region to ensure that as much as 60% of the items we remove are donated or recycled, staying away from the landfill and finding new homes instead.
Booking Your Removal
Meeting with JUSTJUNK®'s Niagara Falls hoarding removal team for your free estimate or pick up is easy. With our same and next day service, we can begin the process as soon as today.
Book online or to speak with one of our Niagara Falls service professionals call us 905-646-5865 today!