Hoarding Help in Welland
Finding hoarding help in Welland can be difficult, but the friendly service professionals from JUSTJUNK® can make the process easier. At the first sign of hoarding symptoms, our Welland hoarding cleanout team can help declutter your home so you can attend to your loved one's needs and begin the healing process without worry.
We remove everything!
We do all the work!
We recycle and donate!
Free estimates!
JUSTJUNK®'s process begins when you point at what needs to be removed. Our hoarding cleanout team can start cleaning up right away. With our budget-friendly volume-based pricing we guarantee the lowest price for your hoarding clean out-all you pay for is the space that your items take in our truck!
From there the friendly service professionals from JUSTJUNK® do all the work for you. We do all the heavy lifting, loading, and disposal at no extra cost so you can be with your friends and family for the important hoarding treatment process.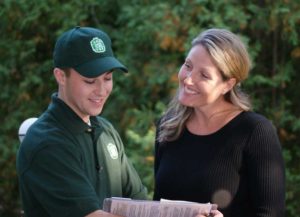 Environmental Services
We understand that many of these items are loved and cherished by your friends and family. It would hurt to see those sentimental items go straight to the dump. JUSTJUNK® works with Welland's many local charities and recyclers to ensure that as much as 60% of the items we remove from any hoarding cleanup are properly donated or recycled, avoiding the local landfills and fulfilling their uses in the future.
Begin Today!
JUSTJUNK® in Welland is available to meet for your free, no-obligation estimate for your hoarding cleanup today. With our same and next day service, we can begin as soon as you need to begin the process.
Book online today or, to speak with one of our Welland service professionals, call JUSTJUNK® at 905-646-5865.