Handed to us on a "silver platter", these collectible Canadian and US coins were spotted on a job in Toronto. Our team noted that the owner might have misplaced them with the junk to go out – which happens more often than not in these situations – and asked if they'd like to keep the collection. They were happy we found them and were gracious enough to let us snap a quick photo of the collection.
See the photo below, and notice that the commemorative Olympic Coins have values of five and ten dollars. Many of the other coins spread out and in the box have varying historical periods and values and date back over a century!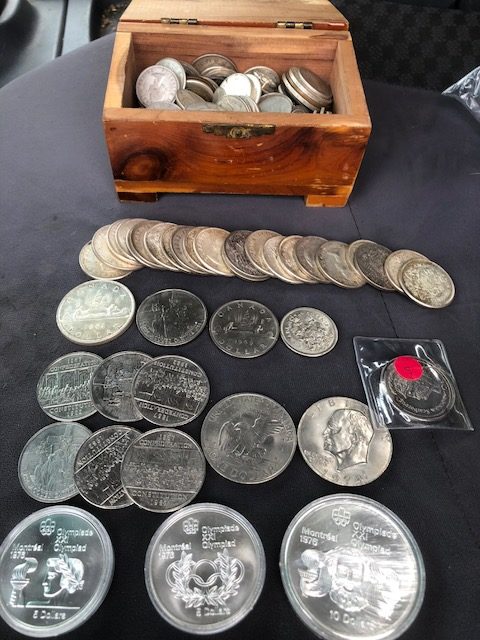 Composed of silver, the coins at the bottom of the photo were designed by Shigeo Fukada and Elliott John Morrison for the Montreal olympics in 1976.
They marked the first time in Canada that commemorative coins were minted in a set. In this case, 30 coins were minted in 1973 at the behest of Pierre Trudeau's government to aid in the financing of the then-upcoming 1976 Olympic games. 28 of the coins were silver and two were gold. The silver coins that you see above were composed of 95.2% silver!
You'll also see some United States silver dollars in the mix and Canadian silver dollars. We're happy to ensure that this collection wasn't lost and remains with its happy owners!