A couple of days ago I received an email with an article from CBC about a 'tone-deaf' grocer that advised a customer – herself an avid environmentalist – to stop bringing in her own plastic containers to the store. Thinking herself to have bucked the trend and provided a more eco-conscious way to shop she opted to have the deli counter put the meat in her containers rather than the store-provided plastic wrap. She advantageously took to social media to pat the store on the back, but the upper management had some irksome issues with the store's practice.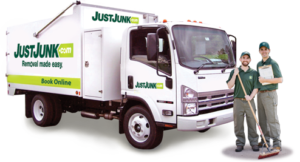 Green initiatives are great. They are also complicated, as we see here. They range from small – some of our franchise owners provide a little blurb at the bottom of their emails advising us to "consider the environment before printing this email", and that's a great little reminder of the importance of the environment in our daily communications. How much paper have we saved by going digital?
Other initiatives are more complicated, and they can strike a nerve. The store's upper management cites safety concerns – after all, there is no guarantee of the cleanliness of the customer's containers where there is a guarantee of store standards, ones they are held to by liability insurance and other safeguards. Whether you agree or not (and the issue seems to be split 50/50), practices like this have to be taken into deep consideration.
So how do you promote a zero-waste culture throughout a junk removal company? It almost sounds like a fool's gambit! But it's not, it's rather easy with the use of technology available to us. You can also carry these tips home with you if there are issues.
1. Reusable when Necessary
Reusable containers for work are great, travel mugs for your coffee not only save you gas on that morning trip to the drive-thru (and help get you to work on time). In Canada, most of those drive-thru cups aren't recyclable, so using your own travel mug and plastic containers and personal water bottles are great. However, keep in mind that these things do require energy to wash – the use of water and electricity (if you use a dishwasher), so moderation is key.
2. Go Paperless.
Emails, direct deposits, e-transfers, text messaging, e-readers. The world is almost telling us to stop using paper like we used to, or at least to significantly reduce using it. Why print an email if it will almost always be there to reference later. E-books hold your place in books better and use significantly less and less battery power, in fact physical media use is less required with faster internet speeds and streaming services, cutting down on the need for plastics recycling. A majority of our own customers receive e-receipts and invoicing, saving on paper!
3. Public Transportation and Work From Home Options
Allowing employees to work from home can work for some segments of the business, but for those that take advantage of it they help limit emissions and waste provided by daily transportation. For the desk jockeys, service providers, retail clerks, etc, being at work is still necessary but there are ways to cut down on waste and improve yourself as well. Depending on your route to work, public transportation, biking, or walking might be a better option to get to work than taking the car.
4. Disconnect and Enjoy Outdoors
It's easy to feel the weight of all the world around you if you're ever connected to your devices and the slew of information they can send you. Constant updates, notifications, emails, messages, games, and anything you want available at your fingertips can make everything feel like a whirlwind. An afternoon or a night outside for a walk, a day at the beach can reduce waste and even improve health in a heartbeat. Go for a walk on your lunch to the deli or coffee shop instead of driving (if time permits, of course). There are many ways at work and home to be productive without being fully connected to everything in the outside world, enslaved to FOMO (fear of missing out).