Book your appointment in under a minute. We offer same day junk removal.
Our team will arrive and provide a free, no obligation estimate.
Sit back and relax while we do all the work! It's that easy.
Making Pallet Removal Easy
Large deliveries can often leave big piles of skids and pallets to pick up. Pallets take up a lot of space so an organized pallet removal is sometimes required. JUSTJUNK can help. With all inclusive full service at low rates JUSTJUNK offers the lowest price guaranteed for large or small, one time or recurring pallet pickup and disposal service. We ensure a budget friendly and eco-conscious approach to pallet removal anywhere.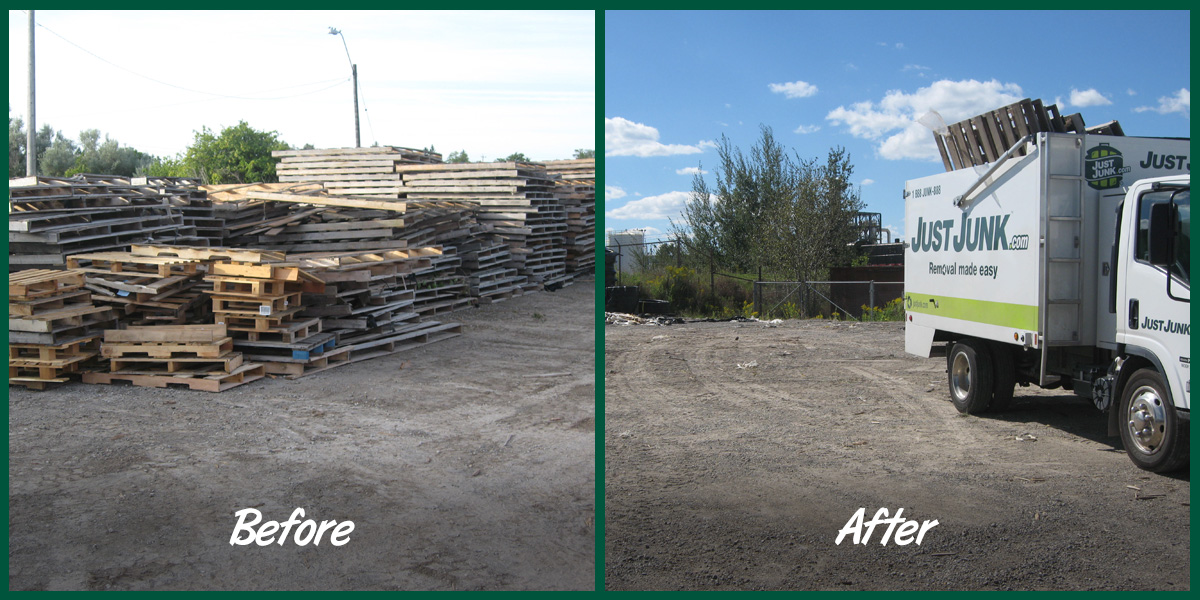 Recycling and Donations
Pallet donation or skid recycling may not be the first thing you think of, but with JUSTJUNK's eco-friendly pallet disposal options we work tirelessly to ensure that any materials that could still be used are. Working with local charities and professional recyclers we make sure that as much as 60% of any items we remove--including pallets--are disposed to ensure their effective reuse. Avoid the dump with JUSTJUNK!